Septic Tank Cleaning & Installation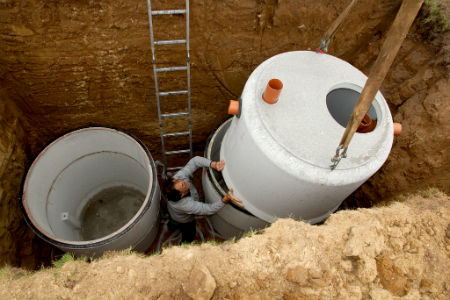 Fast and efficient septic service is just a phone call away. Do you need your septic system pumped? Has it been awhile since you had your septic tank cleaned? There's no need to worry. A+ Septic has the experience and skill to handle any situation. We have cleaned countless septic tanks in Bryan and College Station. Let us handle the dirty work so you can relax. We also clean grease traps for homes and businesses.
Septic tank cleaning - To keep waste water under control, it's important to have your septic tank cleaned from time to time. If you have come across a foul odor on your property or in your bathroom, call us immediately for septic tank cleaning. We'll pump out and clean your tank to prevent system failure.
Septic Tank Installation - Bryan/College Station, TX Septic system pumping - Before your tank gets full, call us for efficient septic tank pumping. A+ Septic has experience with every type of tank in the industry. Our technicians will make short work of pumping your tank to clean out your system.
Septic repairs and maintenance - Most tanks can last for years without a problem. If you think you're having an issue with your septic tank, don't put off repairs. Call A+ Septic immediately and we'll work hard to restore your tank and get it working properly. We'll inspect your septic system to find the source of the problem.
We offer quality septic tank cleaning services & more!
Call today to schedule an estimate on any of our many septic services: